Application Process
To be considered for the PGY-1 Pharmacy Residency Program, interested candidates must submit the following materials no later than January 3rd through PhORCAS:
A letter of intent describing why the candidate has chosen to complete a pharmacy practice residency and why he or she is specifically interested in SJGH.


A current curriculum vitae.


Letters of recommendation from at least three faculty, preceptors, and/or work supervisors. At least two should be from individuals familiar with the candidate's clinical skills. Please note that recommenders must include narrative comments for a minimum of six of the applicant characteristics in the PhORCAS letter of recommendation template, in addition to the global narrative.


An official transcript of all coursework in the professional pharmacy curriculum, including clerkship rotations completed through December. If clerkship grades are not available at the time of the application, the student may choose to send a second transcript at a later time or may have their regional clerkship coordinator send a letter that identifies clerkship grades received. Undergraduate transcripts are not necessary.


One professional writing sample, which should consist of something that was authored solely by the applicant and was completed during pharmacy school. It should demonstrate competency in medical and/or scientific writing. Typical examples include drug monographs, case reports, inservices or presentations.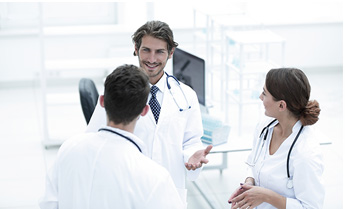 San Joaquin General Hospital participates in the Match Program. Interviews of qualified candidates are required and will not be waived.
The application material must be submitted via PhORCAS.
Qualified applicants must be eligible for pharmacist licensure in California by July 1st of the year in which the residency will begin. Foreign graduates must have FPGEC certification at the time of application. SJGH is unable to sponsor visas at this time.