Midwife Services
FAMILY MATERNITY CENTER
Up Close and Personal: Midwives Offer Personalized Care
San Joaquin General Hospital is pleased to offer midwifery services around the clock to our laboring patients. Midwives are care providers who "focus on the needs of the individual and family for physical care, emotional and social support and active involvement of significant others according to cultural values and personal preferences." The midwives see many of the maternity patients in the clinic and deliver over half of the babies born in the Family Maternity Center. The midwives care includes prenatal visits and "hands–on" care throughout labor, delivery, and right after. This results in less chance of complications, fewer interventions, and a healthier birth for you and your baby.
In addition many women who experience the care provided by a midwife report feelings of great satisfaction and empowerment! Many of the midwives also speak Spanish.
Servicios de Partera
SERVICIOS DE MATERNIDAD DE LA FAMILIA
Íntimo y Personal: Las Parteras Ofrecen Atención Personalizada
El Hospital General de San Joaquín se complace en ofrecer servicios de partera durante todo el día a nuestras pacientes en trabajo de parto. Parteras son las p roveedoras de atención que "se centran en las necesidades del individuo y la familia para el cuidado físico, emocional y apoyo social y la participación activa de las personas significativas de acuerdo con los valores culturales y las preferencias personales. "Las parteras ven muchas de las pacientes de la maternidad en la clínica y entregan más de la mitad de los bebés nacidos en la Maternidad del Centro Familiar. La atención de las parteras incluye visitas prenatales y atención de "primera mano" durante el parto, y después. Esto resultad en menos posibilidades de complicaciones, menor número de intervenciones, y un nacimiento más saludable para usted y su bebé.
Además, muchas de las mujeres que experimentan la atención recibida por una partera reportan sentir gran satisfacción y empoderamiento! Muchas de las parteras también hablan español.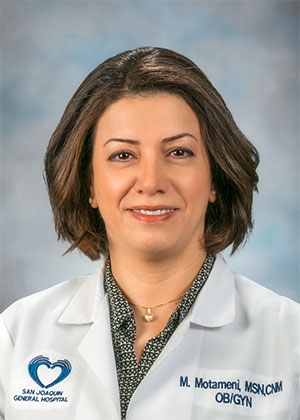 Mandana Motameni
CNM (Lead Midwife)
Post Masters, Midwife

Frontier University

Languages: English and Farsi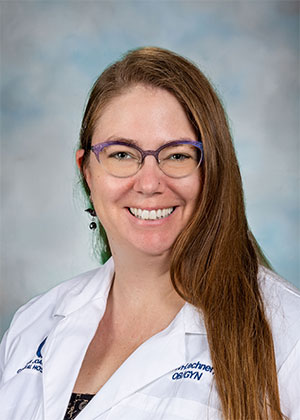 Mindy Brown-Lechner
CNM
MSN, Doctorate in Nursing Practice, Midwife and Family Nurse Practitioner

Frontier University

Language: English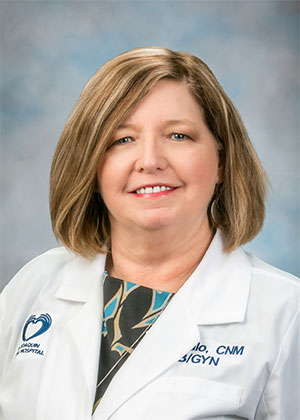 Vivian Cefalo
CNM
MSN, Midwife and Women Health Nurse-Practitioner

University of California, San Francisco

Language: English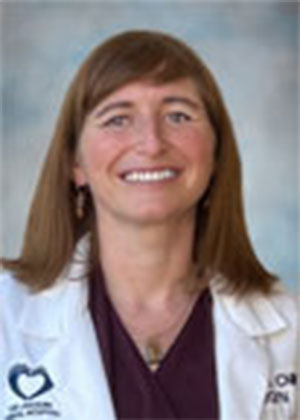 Julia Goldin
CNM
MSN, Midwife and Women Health Nurse-Practitioner, IBCLC

University of California, San Francisco

Language: English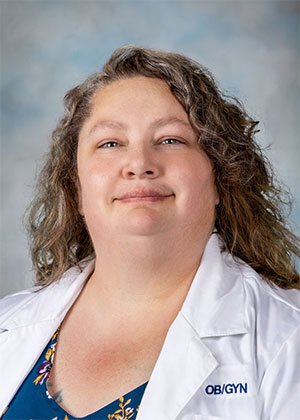 Victoria Hill
CNM
MSN, Midwife

Frontier Nursing University

Language: English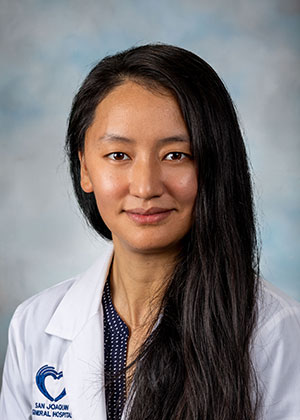 Tenzin Pelkyi
CNM
MSN, Midwife

Frontier Nursing University

Language: English, Tibetan, Hindi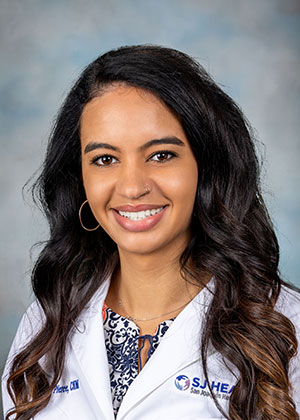 Kristen Pierce
CNM
Doctorate in Nursing Practice-Midwife

Frontier Nursing University

Language: English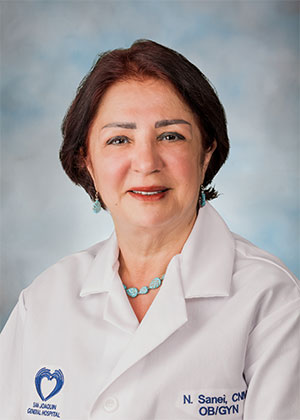 Nasrin Sanei
CNM
MSN, Midwife

University of Minnesota, Twin Cities

Languages: English and Farsi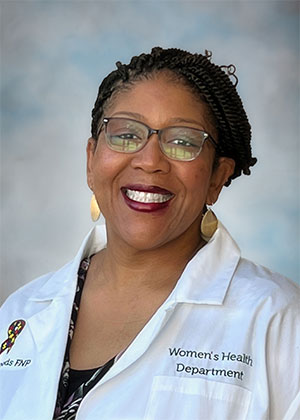 Aleisha Woods
CNM
Post Masters, Midwife and Women Health Nurse Practitioner

University of California, San Francisco

Languages: English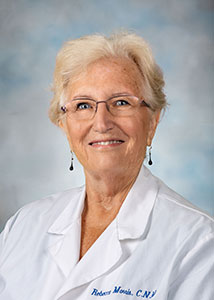 Rebecca Morris
CNM
Nonstress Test provider

Languages: English