Become a SJGH Volunteer
San Joaquin General Hospital Needs You!
Cheerful, caring help is needed in all areas. If you wish to enrich your life with new experiences, new friends, and possibly new and interesting skills, we invite you to be part of our team.
To become a SJGH Volunteer you must complete and submit the Volunteer Services Application form for review by our Volunteer Services Coordinator. You may do this is a number of ways:
Drop-off Application at SJGH:

Print and complete the application located on this page, above on the right. Then return it to the Volunteer Services Office, located in the Gift Shop off the hospital's main lobby.



Mail-in Application:

Print and complete the application located on this page, above and right. Mail the completed application form to: SJGH Auxiliary - Gift Shop
500 W. Hospital Road
French Camp, CA 95231
Attn: Lillianna Carmona



Online Application Submission:

Complete the online application accessed above on the right and submit electronically directly to SJGH Volunteer Services.


Once we receive your application, you will be contacted for the initial interview and we will begin the remainder of the application process.
For the initial interview you will need to bring:
A copy of your immunization record, if possible, or any current vaccinations records that you have been administered within 12 months of application date.
Your ID, either driver's license or state ID card
Your social security card for Human Resources
A photo of your vehicle license plate, if you will be driving to and from this assignment, for our Security Team.
We look forward to you joining our Volunteer Team!
Applications Are Temporarily On Hold Due To COVID-19 Precautions
Apply Online
Download Application Form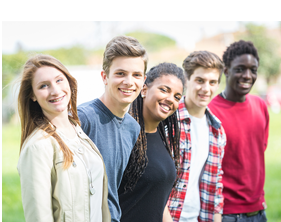 P L E A S E N O T E :
All applicants under the age of 18 will need to be accompanied by a legal guardian or have a letter giving authorization to the adult accompanying the minor to give permission for the minor to proceed through the health screening required by SJGH for all volunteers.
If you have any questions regarding the process to become a volunteer, please contact:
Lillianna Carmona
SJGH Volunteer Services
Phone: (209) 468-6041
Email: lcarmona@sjgh.org
Hours: Monday - Friday
9:00 am - 4:30 pm